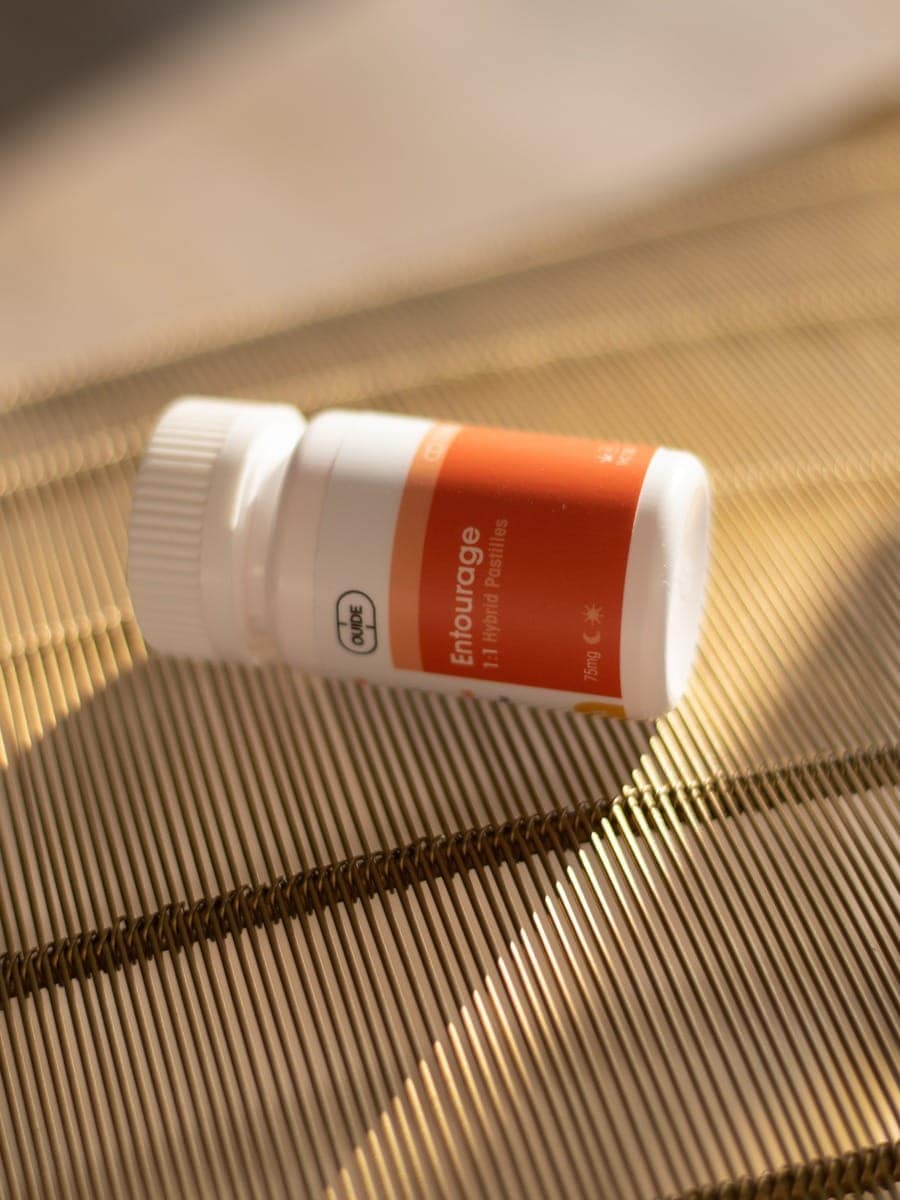 ENTOURAGE MANGO 1:1 PASTILLES 2.5MG
$19.00
ENTOURAGE, the interactive synergy between THC:CBD has been coined the "entourage effect", and is considered highly effective for mood improvement, anger management, spasticity, fibromyalgia, and mind/body stimulation. A micro-dosed 2.5mg pastille is intended to act as a supporting agent for your daily cannabis wellness routine. For those who desire the beneficial effects of cannabis without the "high" experience. Intended for proactive PTSD cannabinoid therapy.
QTY
30 — 1 THC:1 CBD Hybrid Pastilles
---
DOSE
2.5mg Tablet/150mg Bottle
---
POTENCY
3/10
---
FLAVOUR
MANGO
4 in stock
ENTOURAGE MANGO 1:1 PASTILLES 2.5MG
ONSET & DURATION
Effects are felt within 30 mins – 1 hour and may vary depending on each individual.  Wait 1-2 hours for full effect. Increase the dose as needed.
---
INGREDIENTS
Spring Water, Organic Cane Sugar, Organic Brown Rice Syrup, Full Spectrum THC + CBD Oil, Organic Citric Acid, Natural Flavour and Colour.
GLUTEN-FREE & VEGAN
---
WARNINGS
Consult a physician before taking medicinal cannabis.
Store in a cool dry place out of direct sunlight and refrigerate after opening to prevent sticking.
KEEP OUT OF REACH OF CHILDREN AND PETS.